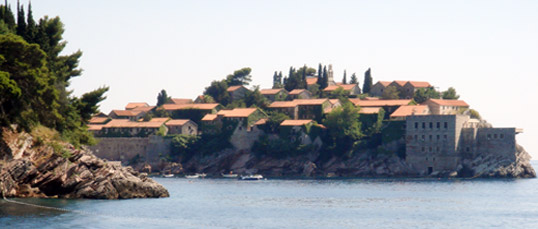 Real Estate from the Owner

INVESTAMONT Development Company gives you a unique chance to buy convenient apartments with full decoration in a new residential complex VESTA in Djenovici. The complex is situated on the coast of the Boca Kotor Bay, 120 meters from the sea.

Our project is noted for its special features which will provide you with all the conditions necessary for good recreation. Individual architecture of the complex makes it recognizable, and personal drive to the Jadranska Highway and parking places for each apartment will make riding the car easier, especially during the tourist season. Three-meter ceilings, lack of mutual walls with neighbors in the majority of apartments, acoustic insulation of high quality and warmth-keeping of the external walls together with rolling aluminium blinds produce an effect of a separate housing. In summer there will be no irritating regular water supply stoppages as we provide additional 500-liter water reservoirs for each apartment. Those having endured the necessity to wake up at 6 a.m. in order to take a shower and to collect water for domestic needs for the whole day will duly appreciate our carefulness and attention.

And at last, the pride and treasure of Montenegro – the Adriatic Sea. It will take you two and a half minutes to walk there.

The first two houses set in June 2008 postroeny.Raboty on the third and fourth homes started in February 2008 and will be completed in December of that same goda.Stroitelstvo fifth and sixth houses will be launched in September 2008 and completed by June 1, 2009.

INVESTAMONT Development Company in its activities adheres to the following basic principle – not to sell "the air", in other words - to put up for sale only real estate facilities the construction of which has already started and if their commissioning is guaranteed within the declared term. We don't give promises – we build.

As you see, we don't have any competitors in Herceg Novi Region as for the term of real estate placing in service, the situation at the construction site, design solutions applied, price-quality relationship, and reliability of investments.

Take your decision! We are waiting for you.

Welcome to the community of owners of VESTA residential complex apartments.